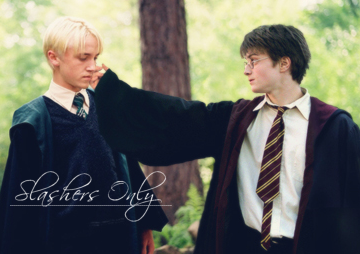 *Slasher banner by

so_severus
and

under_thewillow
Welcome to Alisanne's Slash Friendly Asylum!
This is my backup journal for my Insane and Live Journal accounts. If those are down, this is where you'll prolly find me.
I cross post almost everything here but my main journal remains IJ, so I'd recommend following there primarily, although I never say no to new friends (or subscribers, as we're called here).
As with all my other journals, this one links to explicit slash, het and femmeslash (M/M, F/F, M/M/M, M/F etc. - you get the idea) Harry Potter fanfic (all other fanfic is tagged to indicate the fandom) so if you're not of legal age where you are, please do not click. Otherwise, feel free to explore!